$1,000,000 SETTLEMENT OF DRAM SHOP CLAIM
On the evening of February 25, 2019, a local pizza restaurant's intoxicated customer lost control of his car and struck our client's car in a head-on collision. Our client was a 32 year old female retail clerk who was innocently driving home from work. Our client sustained catastrophic life-changing injuries which included a distal right femur fracture (with internal fixation); Lisfranc injury to the right foot with fractures of the first, second and third metatarsal, comminuted fracture of the lateral and middle cuneiform, and comminuted fracture of the cuboid bone (with open reduction and internal fixation of the first, second and third metatarsal fractures and closed reduction with pinning of the right fourth and fifth metatarsals); multiple fractures to her right hand; scarring; lacerations; and bruising throughout her body. Our client endured multiple surgeries, placement and removal of internal hardware, hospitalization, and inpatient rehabilitation.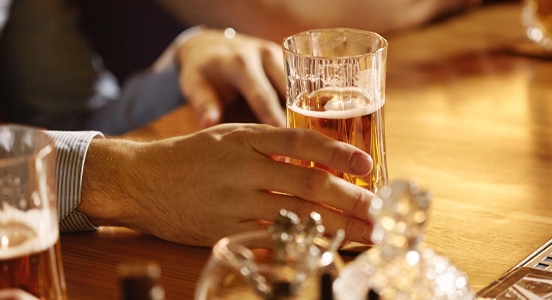 Our investigation of this claim included obtaining police reports; photographs of the scene; photographs of the vehicles; and multiple witness statements from patrons present at the restaurant on the evening of the incident. We were also able to obtain a signed affidavit and receipts from the intoxicated customer. Our exhaustive investigation revealed that the restaurant had served their customer between six and seven 22 oz. glasses of draft beer (7% ABV) and at least one shot of Jamison Irish Whiskey. Witnesses on the roadway saw the intoxicated customer traveling at over 70 mph prior to the collision, and he was later arrested and charged with Failing to Drive in the Proper Lane, and Illegal Operation of a Motor Vehicle Under the Influence of Alcohol.
Our timely investigation allowed us to identify and preserve critical eyewitness testimony. It also led to the inevitable conclusion that employees of restaurant were negligent in serving alcohol to their customer in violation of Massachusetts law, M.G.L. Ch. 138 §69, and those acts were a substantial contributing factor to the motor vehicle collision. In addition, had litigation been necessary, we were prepared to prove that the restaurant was inadequately staffed, the staff was inadequately trained, and the staff did not follow reasonable procedures regarding the service of alcoholic beverages.
The claim resolved for the insurance policy limits after a short negotiation.